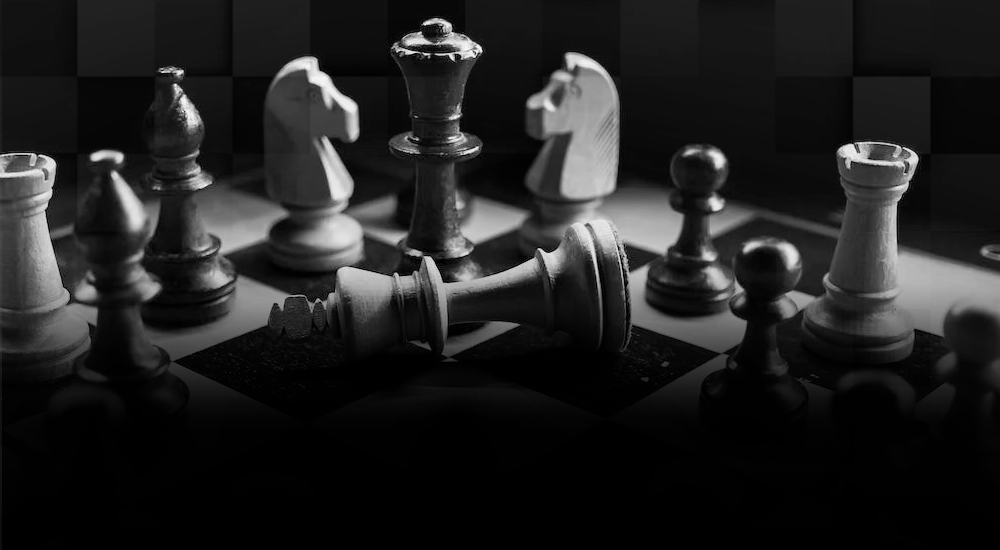 Chess enthusiasts come from all over the world
Chess is one of the oldest and most popular games in the world with over 600 million players worldwide today. It is estimated that about 30 million people are registered members of chess clubs with over two million games played each year. The cultural significance of chess is undeniable, and its benefits are numerous. Chess is a game that is both entertaining and suitable for all age groups. It not only enhances logical and problem-solving abilities but also contributes to improving attention, decision-making, and memory. In fact, chess is even used as a therapeutic method to aid those suffering from depression, anxiety, and other mental health issues. Playing chess with different people can be fun because everyone has their own style and approach.
You need a chessboard which can help you overcome the limitations of time and space, enabling you to play against any opponent worldwide.  Maybe you hope your chessboard can help you like a teacher、friend even family. So, CHESSNUT is created, with Convenience, Playability, and endless possibility.
CHESSNUT —— Created for Your Improvement!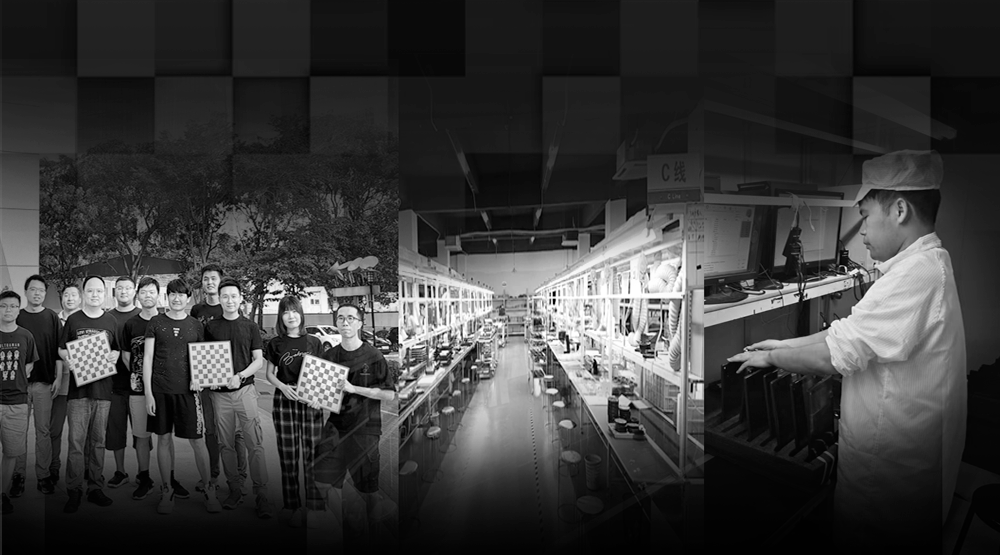 Our team is a proud and passionate group of experienced engineers and technicians, who bring years of software and hardware development experience to the table. We have our own factories, which gives us an advantage in controlling the quality of our products and the supply chain. Our young and energetic team is dedicated to bringing products and services to a higher level. We have an open and innovative mindset, which allows us to make a difference in the current chess market. We strive to stay ahead of the competition and provide our customers with the best customer experience possible.
CHESSNUT AIR
Since the launch of CHESSNUT AIR on Kickstarter in May 2021, we have garnered the support and patronage of chess enthusiasts from various countries and regions, amassing a large and devoted fan base. What sets Air apart is its unique feature of each chess piece having its own individual chip, a one-of-a-kind innovation. Additionally, it has shed the bulky and expensive nature of traditional chess sets, earning high praise for its portable size, and its remarkable value for money.
CHESSNUT PRO
In 2022, we also unveiled our CHESSNUT PRO. Building upon the features of AIR, our PRO version is crafted entirely from wood and comes equipped with handmade wooden chess pieces. The use of premium quality wood adds a touch of sophistication, while the tournament standard large size provides consumers with an even more perfect gaming experience.
Revolutionary New Product
In May of 2023, our newest product, CHESSNUT EVO, is set to be unveiled. The EVO boasts a premium wooden casing, featuring an environmentally friendly spray paint, and a classic black and white color scheme, complete with multi-color full-grid LED lighting that makes it easier to track your opponent's every move. But the EVO is more than just a sleek, modern design. Equipped with advanced chips, it provides a more responsive experience when moving chess pieces. It also features a built-in high-definition touchscreen display, allowing for offline play and global connectivity, freeing you from the constraints of a smartphone screen. The most notable feature of the EVO is its customizable, personified AI. It supports the importation of a large amount of chess game data and automatically learns through computer game analysis, generating a unique AI opponent that can be customized to match your preferred playing style. This makes gameplay more challenging and realistic, as the AI reacts to player actions in a more intelligent and authentic way. With EVO, you can overcome the limitations of space and time, allowing you to enjoy a game of chess with loved ones or receive lessons from a chess master anytime, anywhere. The most intelligent chess AI in the world is about to meet you.
What CHESSNUT can do for you?
CHESSNUT develops a series of revolutionary electronic chessboard. Our purpose is providing an unparalleled gaming experience for chess enthusiasts worldwide. Our chessboards come with a range of features and advantages, making it a must-have for chess lovers.
1. It has a simple setup and user-friendly interface that makes it easy to use and get started quickly. It also has efficient, fast response capabilities that allow you to enjoy a smooth and lag-free gaming experience.
2. Supporting multiple connection options, including wired and wireless Bluetooth, and is compatible with Android, IOS, Mac, and PC devices, making it easy to connect no matter what device you're using.
3. All chess pieces have built-in chips that make it easy to detect their movements.
4. Supporting third-party online chess platforms like LICHESS or Chess.com, allowing you to play against friends or the computer anytime, anywhere.
5. Multiple sizes and materials are available to choose from, making it suitable for both indoor and outdoor games.
What does the Team CHESSNUT work forward to?
Our team is dedicated to creating the most advanced and user-friendly electronic chessboard in the market and the better customer service. We will:
Regarding software development
1. We will establish a more comprehensive API—— CHESSNUT Easy Link,which is aim to facilitate the integration of third-party developers. The official GitHub project is already launched, if you are a developer interested in, you can click the following link to get more info: https://github.com/chessnutech/EasyLinkSDK Now it supports Windows, Linux, and MacOS. The support of iOS and Android will be available soon.
2. We are about to create a completely open international chess ecosystem and welcome more third-party software developers to integrate into our system. In the future, our chessboard will support more chess software.
3. We will integrate with the LC0ZERO AI Engine development platform, introducing advanced personified AI to enrich gameplay modes, allowing users to enjoy and improve their chess skills through more interesting AI opponents.
4. Our official website has launched the Marketplace page, making it easy for users to access more chess software that supports CHESSNUT boards.
Regarding team building
1. Our current IT team has rich programming and software development experience that continuously fixes and updates our software based on customer feedback.
2. In the future, we will constantly expand our workforce, with dedicated IT personnel who will be responsible for software maintenance and updates, ensuring the speed of software updates and the playability of our products, making customer consumption more valuable.
3. We will continue to improve our customer service team, actively collect user experience feedback, and provide timely pre-sale and after-sale services for customers.
CHESSNUT aims to create a world where anyone, anywhere can play chess with family, friends, or opponents from all over the world. Our electronic boards will provide a seamless and immersive experience, combining the timeless beauty of the game with cutting-edge 21st century technology. We strive to be the first choice for chess players and enthusiasts worldwide, delivering innovative features to enhance the gaming experience and promote lifelong learning. We are committed to excellence in everything we do. We will be at the forefront of technology and innovation, pushing the boundaries of what's possible. We will listen to our customers and partners and incorporate their feedback into our product development roadmap. We will work collaboratively and inclusively, valuing diversity and respecting different perspectives. Above all, we are passionate about chess and the impact it has on people's lives. We believe that our electronic chessboard can accompany everyone who loves chess on this happy journey. We will make chess a more accessible, enjoyable and fulfilling experience for everyone.
CHESSNUT,Where logic meets fun!